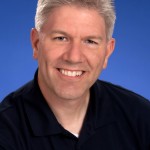 This week in episode 016, which is the final episode of 2012, I'm joined by fellow SQL Server MVP Ben Miller (aka @DBAduck) who is an independent consultant in Salt Lake City, Utah. Ben and I have talked back in October just before the PASS Summit, which was of course a topic of conversation as was the new SQL Server 2012 server that Ben just deployed.
Enjoy the last episode of 2012, the next episode will be January 8, 2013.
From all my guests and myself have a great holiday season and a happy New Years and we'll see you in 2013.
Podcast: Play in new window | Download